Land ownership is an aspiration that's baked into our country's DNA like a dog's urge to dig. Many Americans would do just about anything to own their own piece of ground. This is especially true for hunters, recreators and those who yearn for space and room to move at a slower pace.
Even still, there is no shortage of landowners who didn't set out to own land. Our Land Specialists work with many of these sellers nearly every day. These landowners have often backed their way into land ownership, typically by way of an inheritance. Sometimes land ownership is a product of an investment opportunity and favorable prices that make an investment in land something the investor is willing to try, despite knowing little about the property or the rural land market. Still others may own a family farm that – outside of its sentimental value – is no longer creating income as a working farm and, in spite of the sentiment, has become financially burdensome.
It's in these cases that our Land Specialists most often find a seller who isn't familiar with the rural real estate market and, as a result, is unsure how to access value and do the things necessary to get top dollar for their acreage. Pair this uncertainty with a traditional real estate agent — who is often ill prepared to show raw, undeveloped rural acreage — and it can be a recipe for selling land below what it's actually worth.
"They do their best, but often real estate agents accustomed to selling homes or commercial properties don't know how to identify valuable resources on a piece of land," Bob Stallberger, Whitetail Properties Land Specialist covering southeast Minnesota, says.
How To Identify Your Property's Unique Traits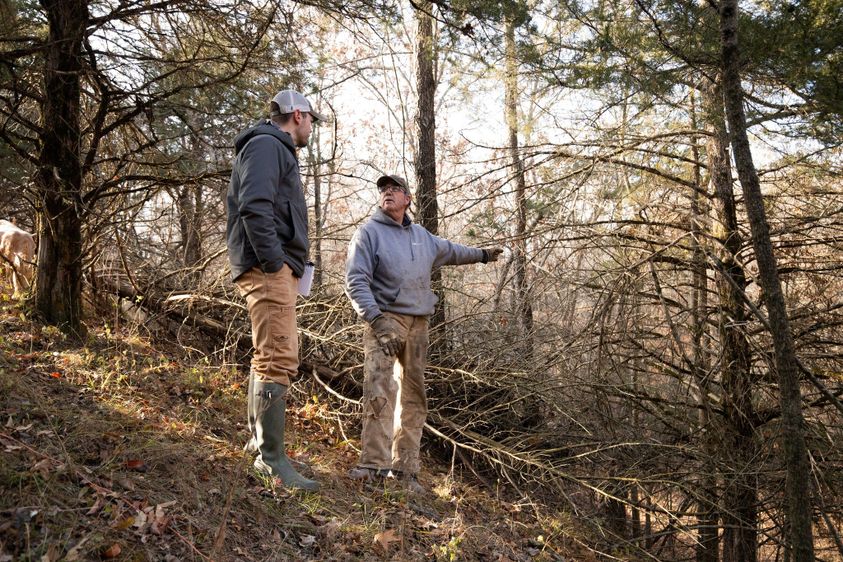 Because a land company like Whitetail Properties is so specialized, our agents have the experience and certifications to identify the unique traits that can fetch top dollar for a seller's acreage.
"We don't hire traditional real estate brokers, we hire people who come from the land," says Whitetail Properties Ranch and Farm Auctions Director Joe Gizdic. "They're either farmers, serious hunters, land managers, timber experts … they are people who know what they're talking about when it comes to land. Home brokers do a great job of what they're doing — selling homes — but most home brokers don't know anything about soil types or what kind of tree that is or what a funnel is."
These subtle nuances – recognizing or identifying them and knowing how to market them to prospective land buyers – pave the road to achieving a premium sale and helping buyers find exactly what they're looking for. This expertise creates a mutually beneficial transaction for both sides..
"We only focus on selling land to a very specific buyer," Paul Sawyer, a principal partner at Whitetail Properties says. "And because it's so specialized — the connection between the people looking for the land and the people who are selling the land that we work with — it's that simple. To put all of our time, all of our energy and focus into uniting that buyer with that perfect seller and vice versa."
It's this sentiment – pairing a buyer whose land is perfectly suited to a cherry-picked land seller – that is the differentiator. But this isn't possible unless an agent and seller can get down to the details of what makes a property unique. Why? Because something can't be uniquely suited for something else until what's unique has been identified.
So what do Land Specialists see in a property? What are examples of unique land traits? If you own a piece of property that's an ideal hunting track – based on the area's hunting culture, the species it supports, the health of wildlife habitat on the property and surrounding properties – then a Land Specialist will target buyers looking to purchase a tract primarily for hunting and recreation.
In this scenario, we'll want to check the boxes and highlight the traits known to make a property attractive to hunters: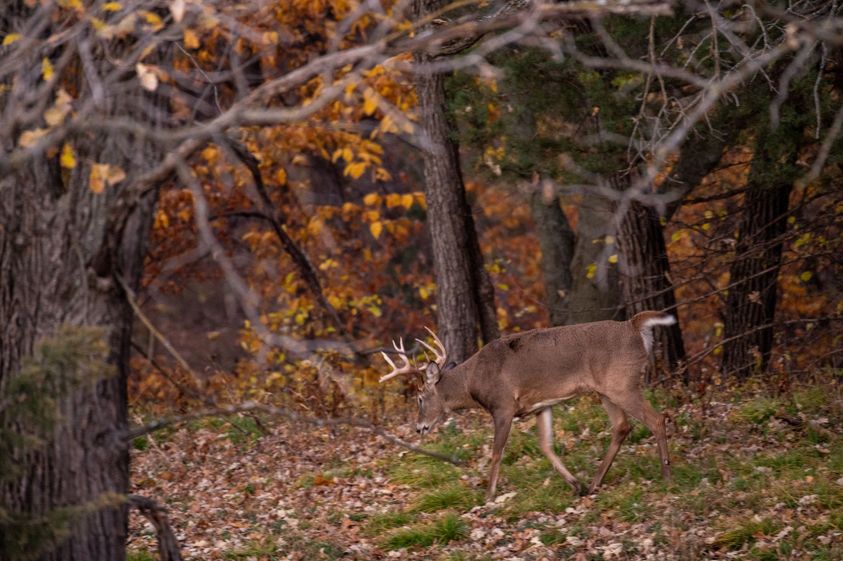 Recreation: Hunting, fishing, hiking, swimming and riding ATVs are all popular activities people like to do on their land. So when it comes time to sell, it's important to make your land appealing for these activities.
Location: We know you can't change the location of your property, but you can change where you list it. Seclusion is the goal of many buyers. Proximity also matters to hunters. Wouldn't it be better to drive an hour home from a hunt rather than a full day?
Wildlife: If you have trail cameras, make sure you put them to use. They're gathering marketing material any time they capture mature bucks or other game animals that might be appealing to a buyer. If you don't have trail cameras, it's likely a good investment to make.
Access: Does your property have access to a nearby road? If it does, will the potential buyer be responsible for maintaining it? Is the driveway gravel or paved? These are questions to think about when selling your land. No matter how appealing the property may be, if it's difficult to get to, it won't sell easily.
Water: A potential buyer who likes to fish is most likely on the lookout for land that has a pond or access to streams or lakes. If your land already has a pond, then great. But if not, consider adding one. It may seem like a task that is out of reach, but building a pond is doable.
Remember, these are quick examples of unique traits when marketing land to potential buyers in the market for hunting and recreational property. But there are hidden assets that can be identified and used to make a property appealing to varying buyer types.
Those looking at land as an investment are often drawn to property with lucrative timber stands, others might want a property that can produce annual income. In that case, property with a large percentage of tillable acreage is important. It's also good to know what cash crops are farmed in the area and what ag-related land leases cost per acre based on demand from local farmers. Even better, if your property is being farmed or has been farmed in the past, show your crop harvest reports and spotlight available government programs your property is eligible for whether it's earning income through a CRP or timber improvement projects through state and federal programs.
How Do We Define "Curb Appeal" as It Relates to Rural Land?
Identifying and then using a property's unique traits to the seller's advantage is step one. But there's also room to access and improve your property before listing it, just as you would when listing a home.
Building a pond, as mentioned earlier, is an addition that can change the game when it comes to selling a rural property. Still, there are many more improvement tactics, many of which require less effort and investment. How do we define "curb appeal" as it relates to rural land?
Pick up trash along the road leading to the property, fix fences, hang a gate and make the driveway attractive with white rock or new gravel. Maintaining structures located throughout the property is important too. Repaint walls, clean windows and plant flowers around the house, if there's a country home on the property. We'd suggest constant maintenance for the duration a property is on the market.
Road systems are critical. You must make sure potential buyers have access to the hidden assets that will do the heavy-lifting of selling your property, the head-turners. Maybe that's a creek or hedge rows of wild blackberries. It could be a mature stand of hardwoods or an abundance of deer sign (scrapes or rubs for instance).
Roads can be simple. Creating wide trails throughout the property is fairly easy and a low-cost addition. Not only will you make it easier to access the property's selling points, you'll also be adding ATV trails, a recreational feature for a few hours of summer riding.
For hunting properties specifically, improvements can range from putting up a few new deer stands, cleaning up trails leading in and out of a hunting site and making sure shooting lanes demonstrate the possibilities when it comes to ideal setups.
Making sure hunting-centric buyers see the sweat equity that's been put into a property to hold wildlife is also an excellent way to improve a property's value and, even better, if these efforts are made well enough in advance, your trail camera can capture the wildlife benefiting from the property's food sources and cover.
Examples of these wildlife management efforts include adding one or more food plots, doing a prescribed burn to clear understory and make a property's timber better suited to game animals like whitetail deer and wild turkey and creating wildlife openings and bedding areas.
How To Package and Market Your Land Online
What we haven't yet unpacked in this blog post is how to package and deliver your land to the right buyer in the right places.
"One thing that's really changed over the years is how user-friendly it is to search properties online," says Stallberger. "But many of the popular websites built to sell homes in suburban and urban areas aren't set up for land. These sites are touting how many bedrooms and baths a home has, which doesn't allow you to search land by resources like timber, uses, features and so on."
Stallberger says advancements like drone photos and video footage and interactive mapping systems really give prospective buyers a much better idea of what they're coming to look at when they visit a property.
"A local Land Specialist is important because they know the comps in an area, they know the buyers before the property is even listed," says Gizdic. "They know that local market, they understand what things are selling for."
Even more, while having a local agent is critical, pairing agents with a national brand like Whitetail Properties is as critical. So, for instance, a land seller in Missouri can target and reach an ideally suited land buyer in Kansas. The reach and national marketing arm that allows a real estate agency in the rural land market to market properties across regions is what makes a specialized model like Whitetail Properties' work: a model where the perfect buyer is matched with the perfect seller.
If you'd like more information about how to sell land, start by locating a Land Specialist in your area. Our online agent search tool will direct you to the right contact along with contact information including phone numbers and emails. Or, contact our main office at (217) 285-9000.