Many folks have turned to RVs and other tall vehicles to bring family recreation back into their summer routines; RV sales were at an all-time high in 2021 and 2022.
But winter inevitably hits many areas in the United States, and with the first snowfall comes a need to winterize and place RVs into safe, reliable, and convenient long-term storage.
Our partner, Morton Buildings, offers the following recommendations for owners of RVs and other tall vehicles when planning a storage building that will help protect your investment and provide years of enjoyment.
Maximize the Design of RV and Tall Vehicle Storage Facilities by Partnering with a Trusted Expert
Recreational buildings, such as RV storage facilities, are among the most popular residential structures currently being built across the United States by Morton Buildings. While this trend accelerated during the pandemic, Morton has been an industry leader for many years in the design and construction of these facilities.
With over 100 construction centers nationwide, Morton Buildings works closely with customers in all aspects of the design and building process. And that begins with understanding not only the specific vehicles to be stored but, just as importantly, how the building will be used to support and enhance the owner's lifestyle preferences.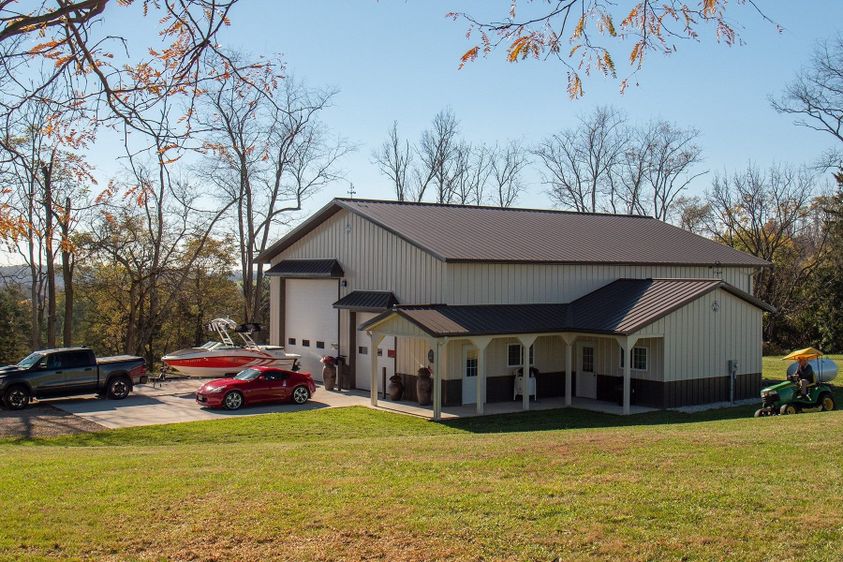 Consider how the building will be used.
Most RV owners use their storage building for multiple purposes, allocating space for hobbies such as woodworking or a shop area to work on cars. Offices, kitchenettes, and lounges are other popular options to bring multifunctionality to the space. Morton's building professionals work with customers to help you plan and imagine how the building will be used and then incorporate those lifestyle components into the interior design.
Plan for future recreational needs.
Too often, RV owners design and build a storage solution without looking down the road to possible upgrades or needs. Morton Buildings suggests that you consider what your recreational needs might be in five or even ten years and use those targets to plan your storage building. Think about whether you might someday want a larger RV model, additional vehicles, or boat storage. Folks often downsize their homes later in life, but customers rarely regret building bigger when it comes to a recreational storage building.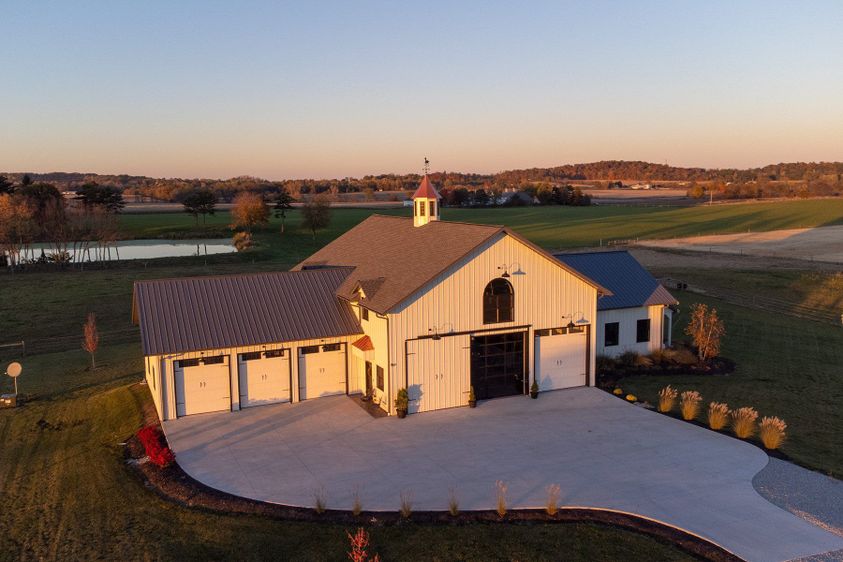 Value aesthetics.
RV storage and other recreational buildings are typically located near the primary residence, so homeowners want an attractive facility that will add aesthetic appeal and value to their property, not a large, unattractive box. It's essential to design a storage building that will complement the home's existing design and architecture; elements such as exterior colors, roof pitch, and a wainscot can make the difference between a beautiful storage facility and one more reminiscent of a shed. Porches, pergolas, or cupolas can help you personalize your storage building. The added benefit: If you ever consider selling your rural land with a country home, an attractive storage building is sure to increase the resale value of your property.
Ensure easy access.
An RV storage facility with simple road access helps owners avoid long turnarounds or tricky maneuvering. Likewise, large overhead doors on either the side or front – or both – of a storage building creates easy entry and exit access. Finding the right build site on the property is also essential to ensure the storage building suits the property. The best RV storage build site is designed to fit the property like a glove and is convenient for you to use and enjoy.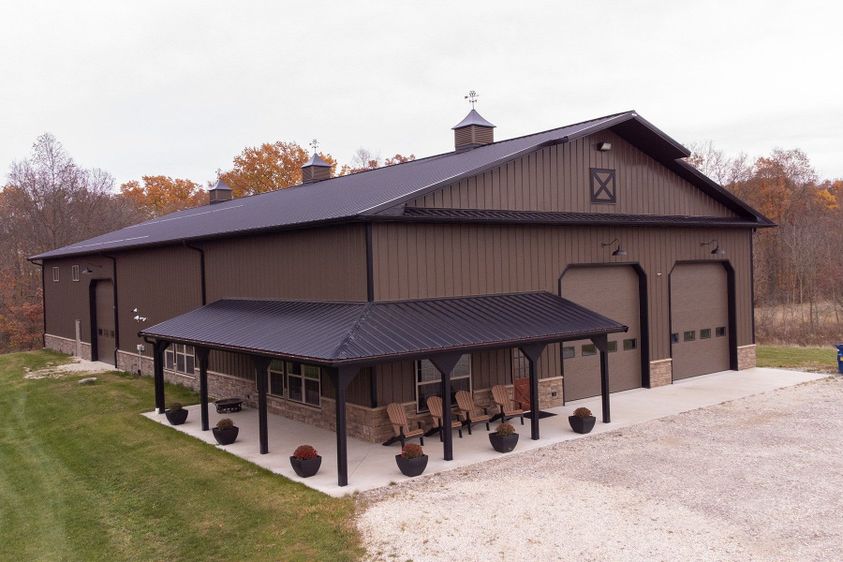 Consider enhancement features.
Morton Buildings offers many optional features that can enhance your overall storage facility experience. Campers and RVers know the value of a suitable gear storage system! Other enhancements might include water and electricity hookups for various vehicle types, multiple garage doors, architectural features, and more. Enhancements can create an even better-looking and functional building that lasts longer. Talk with your Morton sales representative to determine how these elements can increase the enjoyment and value of your storage building.
Meet Morton Buildings
Our partners at Morton Buildings are not only industry experts in the design and building of RV storage and other recreational buildings, but customers also receive many other benefits from working with Morton. These include the company's commitment to high-quality materials and craftsmanship, its industry-leading warranties, and the fact that Morton is 100 percent employee-owned with dedicated construction crews.
Employee ownership means that their team is committed to being the leader in building design and construction with a focus on innovation, service, and quality — and, most importantly, ensuring each customer is completely satisfied with their decision to build with Morton.
To learn more or to get started on your next building project, visit Morton Buildings for an exclusive offer for Whitetail Properties clients.