Purchasing a property? Here's how to submit a solid and competitive offer.
When you find your dream property, the last thing you want is something standing in the way of you and your new vision for your life. Whether you're looking to purchase hunting land, acreage, timber, farm, or recreational land, the process boils down to one critical moment: The offer.
Ultimately, your offer is what compels the seller to choose you! And you know what? You and your real estate agent have more control over that decision than you might think.
Consider the Ever-Changing Market
The land business is ever-evolving, but attention to detail provides a strong foundation for making your purchasing process as effortless as possible.
When considering the rapidly changing real estate market, there are three elements to watch in order to take advantage of the "right moment" to put in your offer.
Interest rates: A trusted lender can help you navigate the murky waters of rising and falling interest rates.
Your dream property: Whether the market is leaning stronger toward buyers or sellers, your vision and goals do not change; look for a property that meets as many of your wishlist items as possible.
Your competition: Working with your Land Specialist, determine what kind of competition you will encounter, including multiple offers on the table, the length of time the property has been on the market, and the demand for similar property in the area.
Avoid Common Missteps
Misstep #1: Waiting.
While 2022 and 2023 are projected to see incremental interest rate hikes, you never want to wait to put in your offer simply because the rate isn't perfect. Working with your lender, you can establish creative ways to secure funding for your offer to make it as financially strong as possible.
Misstep #2: Going through the purchase process solo.
In 2020, 87% of all real estate was purchased with the help of a buyer's agent. If you are relying on search engines or your own research, you may find the right property for you - but you are putting yourself at a disadvantage when it comes to placing your offer and may even miss out on properties that might be a better fit.
Misstep #3: Offering significantly less than the property is worth.
It may be easy to assume that your seller needs your offer and that you hold all the power. But in today's competitive market, you should be prepared to offer at or above the property's assessed value. This is especially important when purchasing land that will be used for recreation, farming, or timber.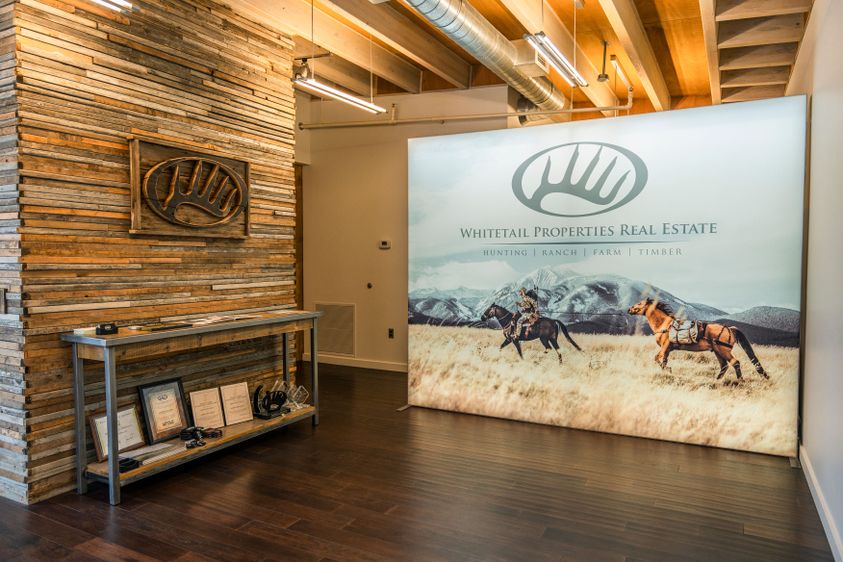 Work with the Experts
The benefits of working with a Land Specialist who understands the specific intricacies of buying land are extensive. When you work with a true land specialist, you work with an expert in their field. Our Whitetail Properties Land Specialists are landowners, hunters, anglers, and farmers, just like you - and just like you, they are committed to preserving and caring for the land, which starts with finding the right person for the right property.
Our trusted Land Specialists and trusted lenders guide and manage your land purchase process from start to finish, carefully considering all angles and anticipating problems to avoid any issues and pitfalls that may occur.
Present your Solid Offer
We've partnered to find the right property. You've secured a preapproval letter from a trusted mortgage lender. We've been in communication and constant contact. Now, we're ready to put in your offer.
Working with your Land Specialist, ensure that your offer includes:
Secure financing, avoiding contingencies whenever possible
A sufficient dollar amount
Any requests you and your real estate agent have discussed, like warranties or inspections
One final element of your offer: A personalized letter explaining who you are and what you plan to do with the property. Many sellers of recreational or acreage properties have a unique connection to the land that may span generations. Speaking to them directly - human to human - may improve the chances that the property owner will understand your vision for the property and how you will care for it into the future.
Making an offer to secure your dream property is an intricate process, but with the right support, you will be enjoying the land to your heart's content in no time. Whitetail Properties is here, ready to be with you every step of the way.