Buying land can seem like a daunting task, but we're here to help. Our land specialists are available to answer any questions you may have, and our website is full of blogs detailing the land buying process. These resources are important, so that's why we've put together a list of questions to ask when buying deer hunting property. Keep these in mind during your search and the process is sure to go smoother.
How is the Property Accessed?
This is first on our list because it's one of the most important parts of the land buying process. Having public road access is by far the way to go. You'll never have to worry about getting to your property.
Another option would be gaining access via a neighbor's land. While not ideal, this is still viable if there is a deeded easement, which is a legal agreement between you and the adjoining landowner to allow access through a predetermined part of their property. However, ensure the easement is transferable with the sale and know its boundaries. Stay away from handshake or verbal agreements, as these aren't reliable and can be rescinded at anytime.
Are There Internal Roads or Trails?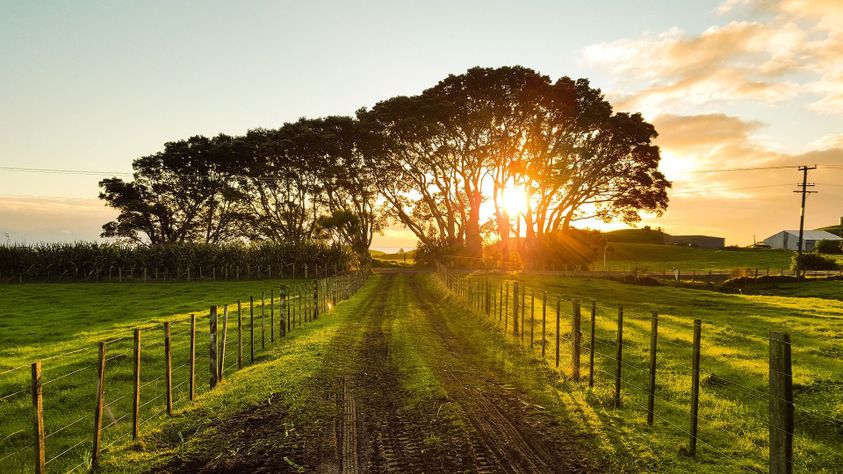 Roads and trails throughout the property make it easier to access the different parts of it. Inquire about the quality of them. Are they in good shape? If they're dirt, do they become impassible with heavy rains? Will they need to be repaved soon?
If there are no roads, you'll have to construct one yourself, which likely means hiring a contractor to cut timber, then another to lay gravel or asphalt. Those additional expenses can quickly add up. But the highlight is that you can choose exactly where you'd like the road network to be.
Are There Water Features?
It's best to have a year-round water source on the property that can serve as a reliable location for deer to hydrate. A combination of streams and ponds are best - some streams continue to flow in the winter when the ponds freeze over. However, streams can work to increase the price of land. If there are no water sources, you'd have to create your own, which would also add costs. Consider these variables before purchasing. Of course, there are also options such as a Wild Water trough by Banks Outdoors, which allows you to create a portable water source anywhere on your property.
Are Utilities Available?
If there is a house on the property, utilities are likely available. But in remote areas, this isn't always the case. If you're interested in an undeveloped tract of land and have plans to build a structure, ask how much it'll cost to get utilities installed. This adds value, so look at it as an investment.
What is the State of the Timber?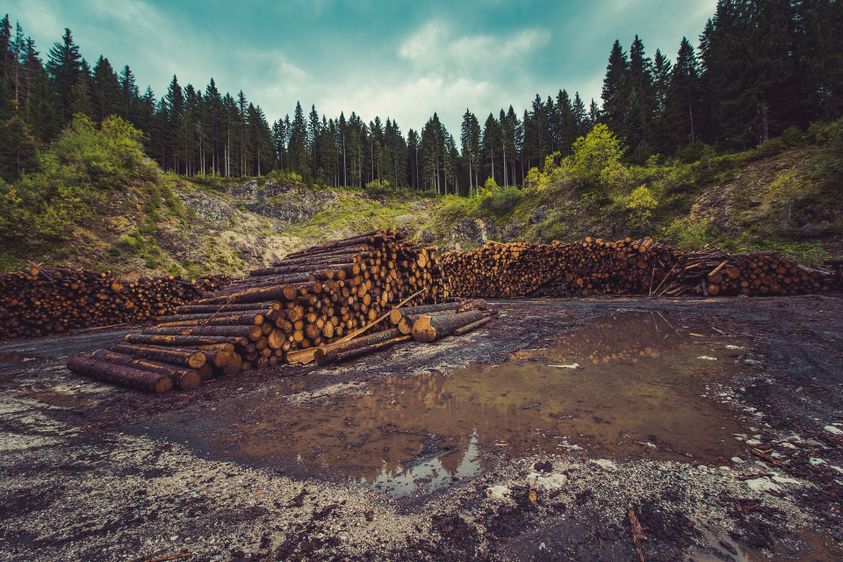 Timber can be a valuable asset. First, you should ensure that timber rights are sold along with the land. The last thing you want is to acquire land only to find out the previous owner still attains the rights to the timber and can do what he or she wishes with the trees.
If there are mature stands on the property, that's good news for your pocket book because it can likely be harvested in the near future. First, you should find out what sort of trees they are. Other questions to consider include: Has the timber ever been cut? Can it be cut again?
Recently harvested timber on a property can be valuable to you as a deer hunter. Fresh growth promotes plenty food for whitetails. It's also ideal habitat for bedding areas.
Are Mineral Rights Included?
A property's mineral rights include any raw material that can be extracted from below the surface. This includes oil and gas, ore, metals, silver and more. It's beneficial to acquire mineral rights with the purchase of the property. This will give you the legal basis so that you can sell and profit from extraction, if the opportunity arises. As is the case with timber rights, if the previous owner retains mineral rights, they have the right to extract and sell what lies below the land.
Has the Property Been Surveyed?
A surveyed property eliminates any questions about the boundaries. You'll know, without a doubt, how many acres you're purchasing. On the contrary, with a parcel of land that hasn't been surveyed, the listed acreage could be inaccurate. Most of the time, it's not by a lot, but there are cases where it can make a difference. Having land surveyed adds an additional cost, so consider this with other expenses that come along with the sale.
Who Are the Neighbors?
If you're serious about growing a healthy deer herd, then you want to make sure your neighbors are too. Ask if the adjoining landowners engage in any sort of deer management or abide by QDMA guidelines. Is there a hunting co-op in place? Do they harvest quality bucks? A smaller parcel of land is at the whim of neighbors' actions more than a big one. While having neighbors who don't manage their deer as you would isn't ideal, having those that do can let you rest easy knowing all of your hard work won't go to waste.
What are the Annual Taxes?
Planning a budget during the land buying process is a vital component to making sure you're getting the best deal possible. That's why it's important to know how much you'll have to pay annually in real estate taxes on the land you're considering. Get your hands on copies of the taxes from the county collector to find out exactly how much you'll be spending.
Is There a Property Disclosure?
Before you make any final decisions on a purchase, ask the agent to see the property disclosure. This is a statement that outlines any issues that the selling party is aware of, which can affect the value of the land. In most of the country, disclosures are required by law. The disclosure can tell you information about easements and other contracts. If you find anything in the document that was left out of conversation with the seller, bring it up in future conversations.
Are There Any Federal Programs Available?
Government programs are available for landowners to take advantage of, such as the Conservation Reserve Program (CRP). This is a land conservation program that improves habitat. For landowners, enrolling in this government-funded program can improve the overall quality of the land while providing some extra cash.
For the hunter, knowing how to hunt CRP can lead to a trophy buck. However, at times these programs can create obstacles on future development. For example, a property enrolled in the Wetlands Reserve Program can have permanent easements in place that can ensure quality habitat for wildlife, but restrict you from developing the land further. On the bright side, this will lower the value of the land, which means you could snag it at a lower price.
Is There Income?
A property that produces any sort of income is a gift that keeps on giving. This can come in the way of harvesting timber or finding minerals on the property. On others, there may be tillable land where you can plant crops every year. Either way, there are plenty of ways to put some cash back in your pocket. Even if the previous owner didn't take advantage of the land's potential, that doesn't mean you can't. Ask your agent about any ways in which the property can produce income.
Keep this list in mind when you're in the process of buying deer hunting property. With answers to all of these important questions, you'll have more than enough information to make an informed decision. As always, we're here to help. Our experienced agents are equipped with the knowledge to give you the information you need.