Across the country, developers are taking advantage of prime opportunities with land: expansive, rural land within a 30 to 60-minute drive from growing metropolitan areas. This type of land is ripe for commercial real estate development.
To determine whether you are already in possession – or whether a property you are considering buying as an investment property – is a good fit for land development, there are a number of puzzle pieces that must fit together in a way that makes the decision both possible and profitable for all parties involved.
For a detailed explanation of the opportunities of this type of commercial land investment, join seasoned Whitetail Properties Land Specialist Scott Hicks as he speaks with podcast host and colleague Whitetail Properties Land Specialist Neil Hauger in this episode of Neil's podcast, The American Land Man.
Increasing Transitional and Commercial Land Market Values
Transitional land is typically rural land formerly used for hunting, agriculture, or timber that is situated closely to a major or growing metropolitan area. Scott shares from his experience as a real estate agent who supports buyers and sellers from the Virginia line down to Raleigh, North Carolina, out to the coast, that he has seen firsthand the shift from properties being sold as hunting or agricultural land to new housing developments, mini-farms, or dream homes.
In order for the land to be used for these new purposes, it must be rezoned, or transitioned from one use to another. While this transition comes with a price tag, the land also increases in value up to 30%, depending on the proximity of amenities, road access, and nearby developments.
On The American Land Man podcast, Scott shares that because most regions require a large average lot size — about 40,000 square feet or nearly one acre – for single-family homes without sewer connections, a rezoned lot with updated sewer, utilities, and amenities can fit far more housing structures than one zoned for farming, agriculture, or hunting.
Each of these development hurdles comes with a hefty fee, which cuts into developers profits and the incentives they may have to purchase improperly priced large tracts of rural land. To determine a good listing price for your property, you will need to consider the developer's costs. As explained by Scott Hicks, these costs may include paying engineers for environmental testing land surveys, wetland mitigation, expensive sewer connections, and water and utilities. If a development contains more than one or two single-family homes, developers may also need to pay for road widening, parks and neighborhood amenities, curb installation, and more.
Here are seven key indicators that your property may be the perfect candidate for land investing or commercial development.
1.Transitional land.
Your property is situated in an ideal location that could be a good candidate for transitional land, about 30 minutes outside of a metropolitan area.
2.Environmental impact.
An environmental impact study reveals that developing your property would not have a detrimental environmental impact.
3.Wetland or water table status.
Your property has limited wetlands or wetlands that are easily mitigable. Your property may also have an existing watershed or space for runoff that does not negatively impact wildlife.
4.Access.
Your property has existing clear access to highways, byways, or main roads; minimal road construction will need to occur to link a developed neighborhood to the main metropolitan area.
5.Soil quality.
A thorough soil investigation reveals you have good soil properties for constructing a large number of new buildings.
6.Waterfront property.
Lake frontage or river frontage provides an additional opportunity for commercial development because of increased home values for lakefront views or lake access.
7.Utilities and public works.
Your property has existing connections to public sewer and utilities, or the property is determined to be easily accessible to create these connections.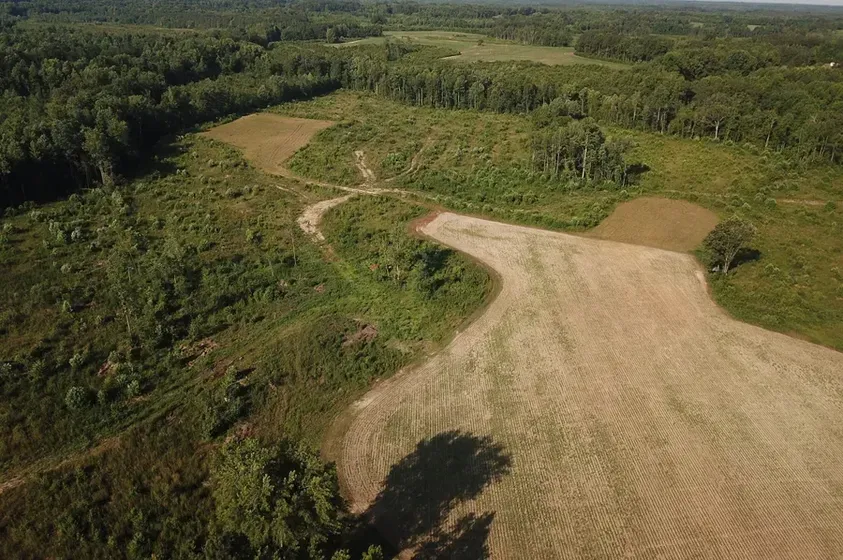 Taking the First Step Toward Selling Your Property for Commercial Land Development
This is a lot of information for you to know as a seller! Scott Hicks agrees. Partnering with a local real estate expert who is knowledgeable, trustworthy, and up-to-date on current trends in commercial real estate in your area should always be your first priority. Imagine gathering all of the information from the list above; where do you go next? Who do you speak to? How do you get the ball rolling? How do you protect yourself and your assets? And what in the world is an entitler and why do prospective sellers and developers need one on their side?
Find a trusted Land Specialist who can act on your behalf to take you through the process of selling your land for development. Not only can this agent identify the best ways to manage the listing and selling of your property, they will also plan, navigate, and keep in touch with economic development committees, development companies, and industry professionals to understand the competition and potential in your market.
Scott shares that, too often, developers or entitlers may take advantage of folks selling their rural farm land For Sale By Owner. With an agent at the ready, you have someone who works for you to maximize the value of your property.
While the typical timeline from deciding to list your property for commercial development sales to actually closing with a development company lasts about two years, the result is a significantly higher land-to-value ratio (think 15-30+%). In addition, this type of development occurs alongside an increase in quality available housing and a long-term boon to your local economy.
If you have a piece of land with the potential for development, reach out to your local Whitetail Properties Land Specialist, who can gather the right team of entitlement professionals, developers, and contractors to maximize the value of your land.