The real estate market continues to remain strong despite rising interest rates and effects of inflation, so it's no surprise if you've been thinking about selling your parcel of rural land. In a market this strong, it can be tempting to think, "What do I need an agent for? I can find a buyer on my own." You might even be right. But the value of a land agent goes far beyond simply finding a buyer. Before you put up that "For Sale By Owner" sign, consider these four reasons to skip going it alone.
#1: Don't Leave Money on the Table
The real question when considering whether to go the For Sale By Owner (FSBO) route isn't, "Can I find someone to buy it?" but rather, "How can I get the best price possible?"
Joe Sangimino, a Whitetail Properties Land Specialist serving Montana and Idaho, says, "A good land specialist is going to provide more value to their seller than it's going to cost them in commission. Getting the best price is a function of generating demand for the property by getting it in front of as many buyers as possible." He notes that not every potential buyer will perceive the property's value the same way, so it's important to use an agent with connections to many buyers. He says, "A good brokerage will have a large network and national footprint that gets properties the exposure they need to get the best price."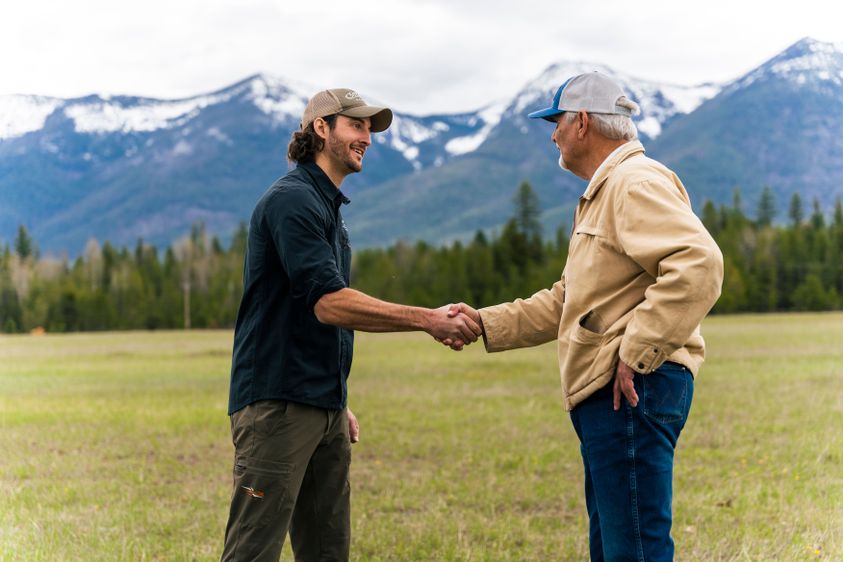 #2: Knowing the "Highest and Best Use" of the Land
Oftentimes the seller's interpretation of the "highest and best use" of the property is different than the use that will get them the best price. Let's say, for example, that you own a ranch or a farm. You know that selling it as an income-producing cattle ranch will yield a certain price, and maybe a neighboring rancher you know is willing to pay that price. However, because you're not a hunter yourself, you may not realize that there's good deer or elk hunting on that property, and there are buyers willing to pay a premium for good hunting land. A Land Specialist can identify and market those land features in a way that an FSBO sign can't.
Sangimino says, "It's not always an obvious feature that makes the land valuable, but a land specialist is going to have local knowledge of the area, wildlife, and habitat to be able to identify these features even if they are not obvious. Land specialists provide sellers with value by identifying not what a property currently is – but what it could be."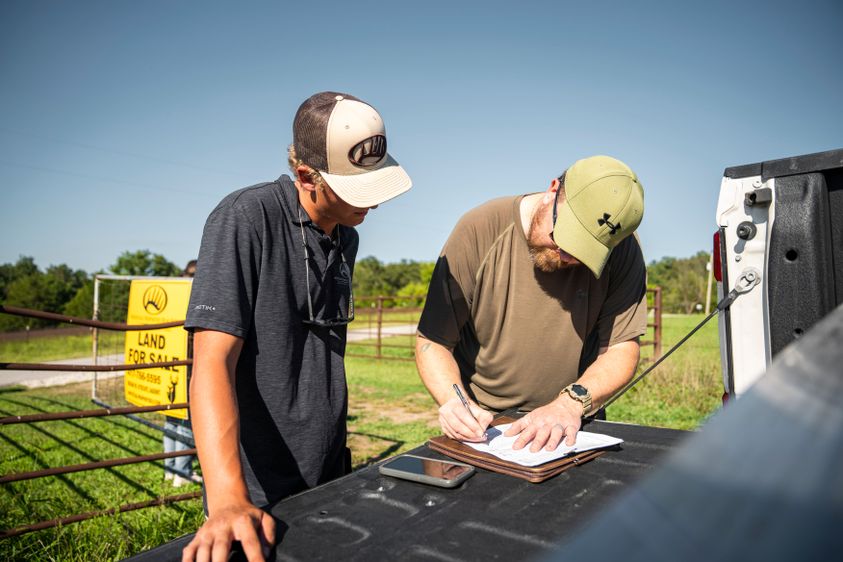 #3: Increasing the Value of Your Property
Just as a traditional real estate agent makes recommendations for preparing your home for sale—from a fresh coat of paint on the baseboards to a big pot of mums on your porch—a land specialist can help you enhance the saleability of your property. Perhaps you'll need to install a pond, spread new gravel on the driveway, or add paths that lead to some of the property's hidden gems. Or maybe your standard land tract can be transformed into a premium property through the implementation of a land management plan.
Sangimino adds, "Sometimes, if the sellers can wait a few months before selling, they can increase the value of their property significantly by executing a plan outlined by their Land Specialist."
#4: The Power of State-of-the-Art Marketing
"There's an enormous difference in sales price between properties that are expertly marketed – and those with subpar marketing," says Sangimino. "This particularly applies to complex land tracts that have many different components. Breaking down a complex property into a digestible form for the average land buyer is critical to properly marketing land."
When you skip the FSBO route, you don't have to figure out how to market your property on your own. Working with a national brand like Whitetail Properties means your local land specialist has access to a nationwide marketing engine. The specialized Whitetail Properties model ensures that the perfect buyer is matched with the perfect seller (i.e., you), no matter where that buyer lives.
If you're ready to take down that For Sale By Owner sign and ensure that you get the best price from the best buyer for your land, head over to the Whitetail Properties Find an Agent page to get connected to your local Land Specialist today.