We know it can take years to complete your ideal piece of hunting land with a cozy structure. This could mean endless amounts of time, not to mention money. Instead, consider these inexpensive alternatives until you're in a position to build.
Shipping Container
Shipping containers make a great, inexpensive hunting cabin. If properly insulated, the containers make hunting in any season comfortable. The sturdiness of the containers allow them to be practically indestructible in any weather that Mother Nature throws your way when properly secured. Since they were originally made for transportation, they can easily be moved from one location to another. You can also add all the benefits of a home such as a kitchen, plumbing and electricity.
The size and price of the containers varies. For example, a 20' x 8' x 8' will cost $1,000 to $2,000, and a 40' x 8' x 8' will cost $2,000 to $4,000. Once you have your container, it's time to make it a livable space. Depending on what you want in your container turned cabin will determine how much you are going to spend. Insulation, flooring, plumbing, furnishings and electricity are options to consider. Containers already come with flooring, but it will likely need to be replaced from wear and tear and damage from any harmful chemicals that might have been used. You can spend anywhere from $6,000 to $15,000 building your shipping container cabin.
Tiny Homes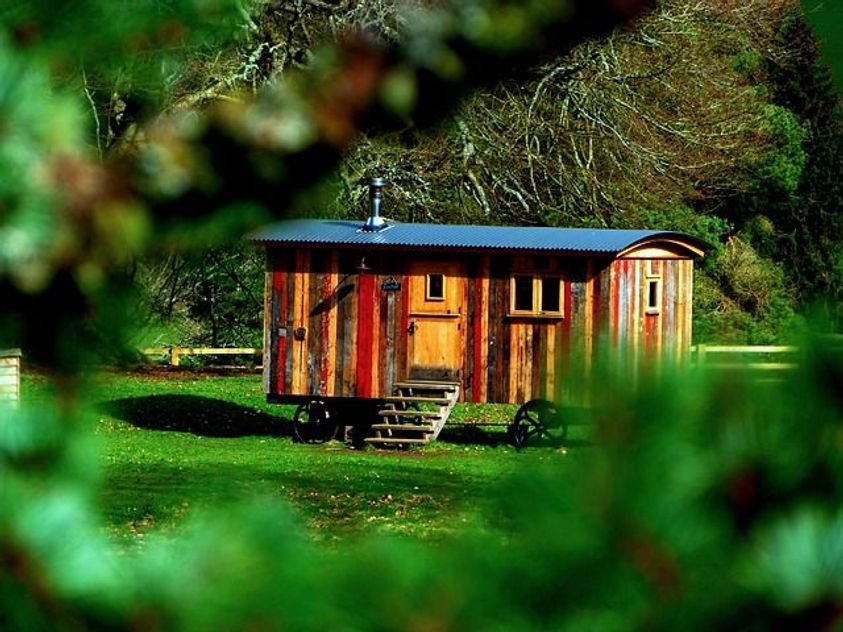 Tiny houses seem to be all the craze these days for people looking to downsize from there 3,000-square-foot home to something more manageable. A tiny home is considered to be 300-500 square feet. If you'll spend only a few weekends out of the year at the cabin, this is a good option to consider. Tiny homes are built to be as efficient as possible. They are often equipped with smaller appliances, furniture that folds up when it's not being used or turns into another piece of furniture and lofted beds. Because of their small size, they can easily be moved and placed just about anywhere.
When building a tiny home, there are contractors you can hire though the cheaper option is doing it yourself. You can customize your tiny home to be as intricate or as plain as you want, which will help lower the cost. The average price is between $10,000- $23,000 depending on materials, furnishings and appliances.
Tents
Tents are a great option to consider if you will only be using it on the weekends or a couple times a year. Plus, they help keep the land undeveloped and can be a quick setup before the season starts.
Tents have come a long way over the years. Most feature an aluminum frame and a heavy-duty canvas that allows it to hold up better in severe weather. Be sure to pick a location that's both safe from falling branches during a storm and where the wind will blow scent away from core deer areas.
The price range is usually from around $150 to $500. Sometimes you can customize your tent by adding doors, screen windows and other frame options. This will, of course, drive the price up and could possibly make the price be closer to $1000.
Retired School Buses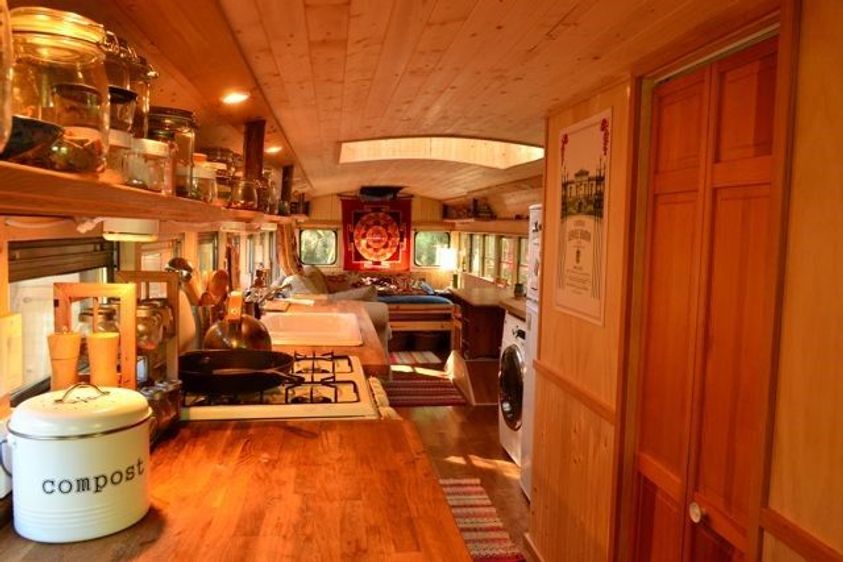 Want a hunting cabin you can drive? Converting an old school bus into a hunting cabin can be a fun DIY project. School buses average in price between $2,000 and $4,000. Sometimes you can find one for under $1,000 if you're willing to put a little extra work in. Just like the storage container and the tiny house, a school bus can be placed anywhere you want and is small enough to maintain while you are there.
When it comes to turning the bus into a cabin, things can get kind of pricey. Using repurposed materials and cutting back on some of the luxuries of a home is one way to save you some money. Searching thrift stores or yard sales for furniture will also help you save money in the long run.