We know it can take years to complete your ideal piece of hunting land with a solid, comfortable lodge. There's potentially a lot of time and money involved if you're not careful. But by taking your time and building each aspect as those two factors allow, you'll slowly shape it into the place you've always dreamed about.
Not all of our listings include a home or cabin, but each contains a piece of land, which is ultimately the foundation to get you started. Once a piece of hunting land is yours, you can craft it however you'd like whether it's a weekend getaway spot or a full-time home. There are many move-in ready, turnkey hunting properties for sale, but we also offer some great deals on undeveloped land. Instead of waiting years to put up a structure, erect an affordable shelter until you find the time or capital to build your hunting property ideal home.


Off-the-Grid Cabins
There are several cabin-kit companies that provide easy-to-assemble structures, ranging in size from 400 square feet to more than 1,000, and cater to the needs of hunters. The cabin kits are surprisingly easy to erect as they usually don't require sawing, drilling or heavy equipment to build. They are delivered in pieces, with the windows and doors already installed. Many companies claim it takes only a day to get the cabin set up. Price can vary based on floor plans, upgrades and size.
If you are handy, you can buy the plans and build a cabin yourself. Another option is turning a shed kit into living quarters. These are usually small, but affordable, and can serve as a great temporary shelter. Whichever option you choose, be sure to check with local zoning officials to inquire about permits.
Tiny House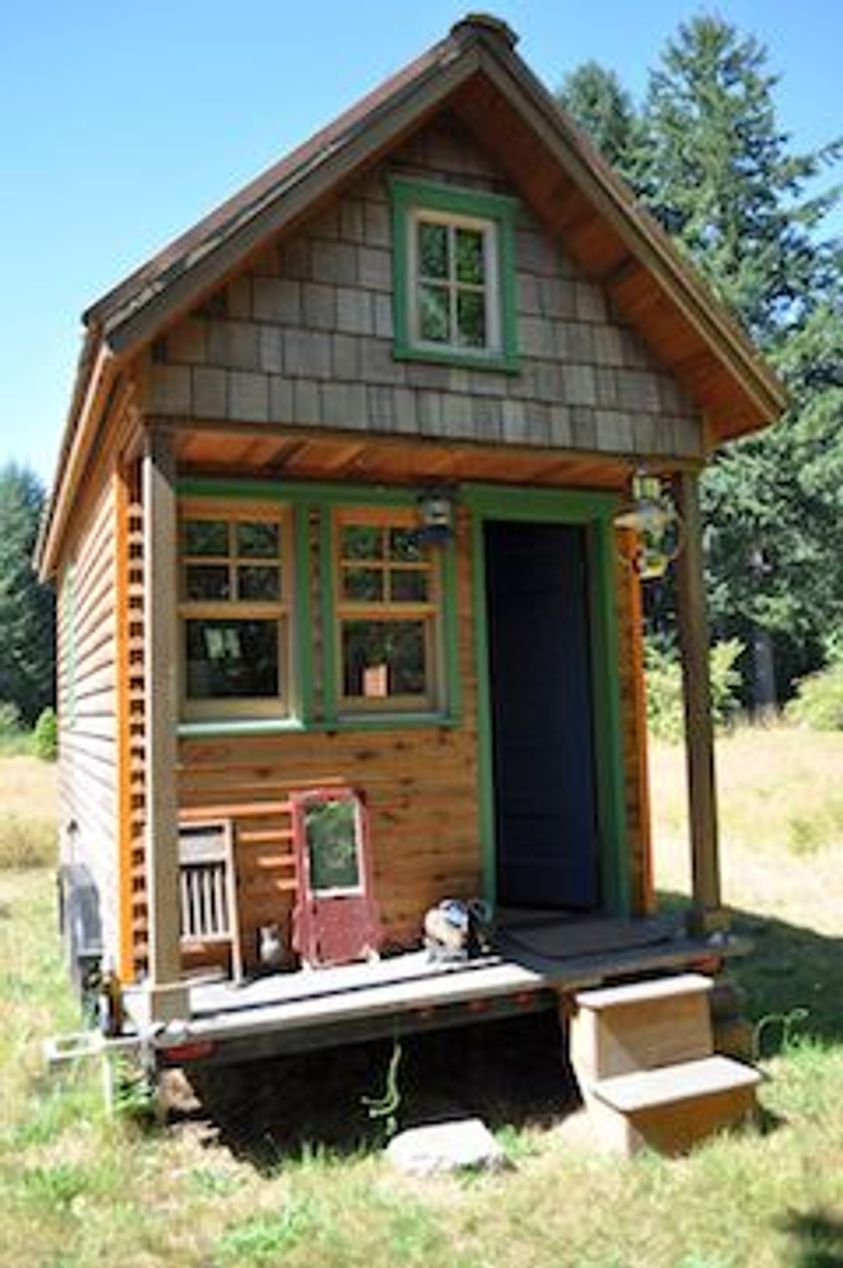 Three to five hundred square feet would be considered a tiny house. The frame rests on a double-axle or a gooseneck utility trailer depending on size. These diminutive homes can be equipped to keep you off the grid, and the coolest part is they can easily be moved.
Most are designed to utilize every part of the small space as efficiently as possible. Appliances are smaller, stairs double as storage, tables fold up when not in use and the bedroom is located in a loft. Because they are so low impact and easy to keep up, tiny houses make an ideal option for a hunting cabin that you can easily move if you decide to build a larger structure later.
While you can buy ready-built tiny houses or hire someone to craft one, the cheaper option is building your own. Plans are available for sale on the internet and all you'll need to invest are several weekends for construction.
Shipping Container Cabins