As America's premier hunting land company, Whitetail Properties is in unique position to monitor hunting land market trends. And while our agents can tell you about the past, present and future of the land market in their state and territory, we strive to share this information online, as well. This helps you make informed decisions about buying and selling hunting land. So, let's take a look at some of our latest findings.
Below is an infographic reporting the average price per acre for raw land in six regions. We looked at every tract of hunting land we sold in that region from April 1, 2014, to April 1, 2015, and filtered out the properties with residential dwellings – which can affect the price greatly.
1. Southwest (Oklahoma and Texas): $1,701 per acre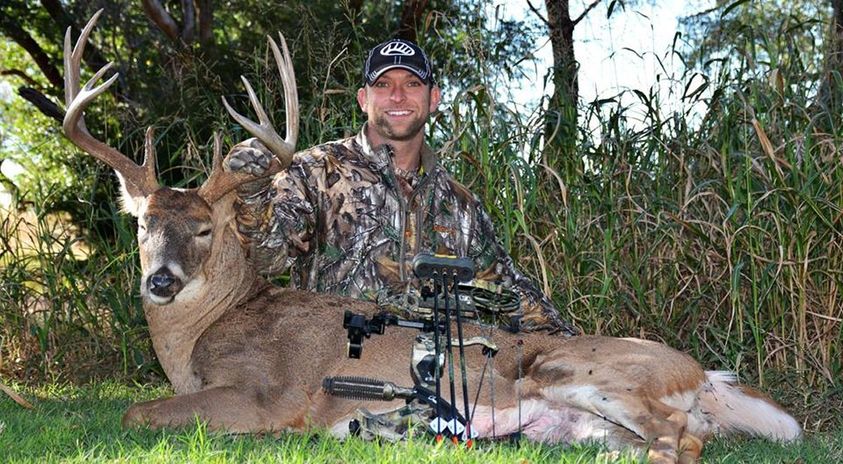 Some hunting land in Texas or Oklahoma looks pretty good if you live in the Midwest and are ready to retire, doesn't it? Milder winters, a different pace of life and exceptional hunting are major draws to Oklahoma and Texas. So why is it so cheap?
One reason is that recreational land buyers do not have to compete much with farmers. Deer in the Southwest don't get big by eating corn and soybeans. Their nutritional needs are met with browse, natural grasses, forbs and mast forage classes. The average price per acre of cropland in Texas and Oklahoma is $1,590– a far cry from the national average of $4,100.
2. North (Minnesota and Wisconsin): $2,326 per acre
The second cheapest region on our list to buy hunting land is made up of Minnesota and Wisconsin – two states which have left their mark on the Boone and Crockett record book many times.
In the case of Minnesota, the southeastern part of the state is where many of those record-book bucks are produced thanks to agricultural farming in the area. The land prices reflect that somewhat, but there are still some great deals to be had. Yet, trophy production is seen throughout the state. The difference in price from the southern region of the state and the northern region may have more to do with farmland values and development potential than quality hunting.
Moving on, what's there to say about Wisconsin deer hunting that hasn't already been said? It seems Wisconsinites know the value of deer hunting land. Price per acre across the state ranges drastically. Of course, the nation's top-producing Boone and Crockett county sits atop the list. But as you go down the list, prices fall and match the quality of hunting. Wisconsin landowners know their deer herd, and while trophy potential is found throughout the state, you typically get what you pay for when buying hunting land in Wisconsin.
3. Southeast (Tennessee, South Carolina, Georgia, Alabama, Mississippi and Louisiana): $2,492 per acre
While cropland values affect the hunting land values in the Midwest and North significantly, timber is the dominant commodity down South. Buying timber land is a great investment because it is not as risky and volatile as cropland investments. Trees are always growing, even during recessions, stock market crashes and peaks or valleys in the real estate market. If conditions are not right for harvesting the timber, you can leave it on the stump until the time to harvest is right and still enjoy using the property for recreation.
4. Mideast (Indiana, Kentucky and Ohio): $2,796 per acre
These states have been showing up in deer hunting headlines more and more over the last decade. Outdoor Life's rating of whitetail trophy production, which calculates the proportion of each state's bucks that make the Boone and Crockett record book, has Indiana and Kentucky as the top two states from 2010 to 2013. Kentucky was the outlier in this group. Price per acre of hunting land in Kentucky averages $1,600. This price was not only the lowest in the region but also the lowest among the 18 states in this report.
The land prices in Indiana and Ohio though are not unfairly gauged, though. 2014 cropland value in Indiana is more than double ($6,950/acre) of that in Kentucky ($3,150/acre). Ohio cropland ($5,550) is also more valuable than Kentucky cropland and the eastern part of the state is a hotbed of mineral and natural gas investment opportunities. So while all three states are known for producing great whitetail hunting, there are other factors that determine the average price per acre.
5. Heartland (Kansas, Nebraska): $2,872 per acre
The heartbeat of Kansas and Nebraska land prices is largely in tune with crop production and cropland values. Nebraska, "The Cornhusker State," is ranked second in the nation in corn production, and Kansas leads the nation in winter wheat output.
There's great investment opportunity in the heartland, whether you farm the land yourself or rent it to a farmer for cash. In the eastern portion of Nebraska, non-irrigated cropland cash rent ranged from $126 to $321 dollars an acre in 2014. Cash rents are a source of income for the owner, and a source of food for the deer.
If you have no interest in farming the land or managing contracts, great deals can be found on hunting properties made up of non-tillable land that borders agriculture operations.
6. Midwest (Illinois, Iowa, Missouri): $2,975 per acre
The Midwest is synonymous with trophy deer production, so there is no surprise that this region is the most costly per acre. While each state has the potential for phenomenal deer hunting, deciding where to buy may come down to various factors, such as, tag availability (Iowa non-resident tags need to be drawn, but party hunting is allowed), length of hunting season, tillable land investments, etc. The great thing about this region is while the price-per-acre may cause sticker shock at first, the land usually always have some ways to recoup the cost through farming, timber production or CRP programs.
Use this information to help narrow your search for hunting land, make better buying decisions and realize that, in many cases, you are not just buying hunting land, you are buying an investment.
Our land agents know their local markets, whether it's timber, farmland or CRP values, we are standing by to assist you in getting the best deal for your budget. We will dive deeper into the each state in the future. Comment below and tell us what information you would like to read about hunting land.