How to market the benefits of your country home
If you are considering selling your country home, it's important to learn how to market and share key features in a way that buyers find enticing. This means understanding the nuances of marketing a country home with the benefits of rural landownership, highlighting both the location and properties of the land and the home itself.
You may already have ideas about what you personally appreciate about the country lifestyle, and it is simple enough to turn those feelings into solid benefits to share with potential buyers looking to purchase country land for sale.
Ashlie Raiter, Oklahoma Country Home Specialist with Whitetail Properties Real Estate, shares the three biggest lifestyle points that potential buyers are looking for when they are searching for their perfect rural oasis.
Benefit #1: Privacy and space.
Rural landowners know that having wilderness, farmland, or pastureland in between yourself and your neighbors often means you are far enough away from the hustle and bustle of urban areas to be disturbed by much noise pollution. Ashlie shares that she often hears both sellers and buyers describing the experience as "Walking out your back door to your own oasis."
Even if your property is considered "transitional land," or land that is shifting from hunting, farming, or timber use to become more suburban, buyers can enjoy the country lifestyle on a more manageable scale. This is especially true if you are choosing to parcel out your larger tract of land to reach the modern market.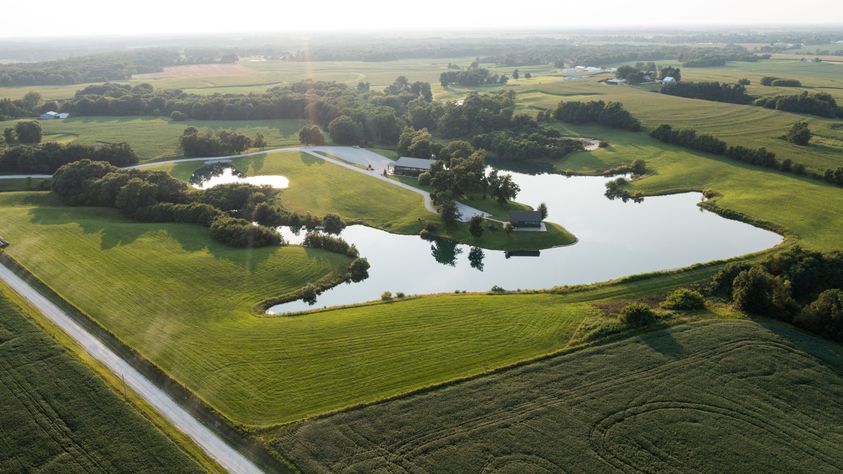 Benefit #2: Invest in – and live off of – the land.
Ashlie explains that there is nothing better than "Nature's Grocery Store," where you have enough space for a garden, to run livestock, or to harvest your own meat. Living in a rural area also provides the opportunity to observe and interact with wildlife and nature in ways that urban or suburban living simply can't replace.
For buyers, potential income generation, such as leasing timberland, hunting land, or farmland, can also be a top selling point. Land continues to be the investment with the most longevity and vitality, even with shifting markets and interest rates.
Benefit #3: Create a lifetime of memories.
With many counties and states in the nation that do have available rural land for sale leaning into an approach with fewer restrictions, you have the freedom and flexibility to create the lifestyle – and the memories – that you desire. Perhaps your buyer wants to have a small homestead with a garden, honeybees, and chickens or the space to hunt in their own backyard.
Identifying all the potential benefits of your property might seem like a daunting task, but for Whitetail Properties Land Specialists, this deep examination of your property applies to all rural land, whether or not a residential property is part of the package.
As Ashlie shares, there is nothing like "Being able to cook a meal in the kitchen while watching your family fish in the pond, ride four-wheelers, or play in the field."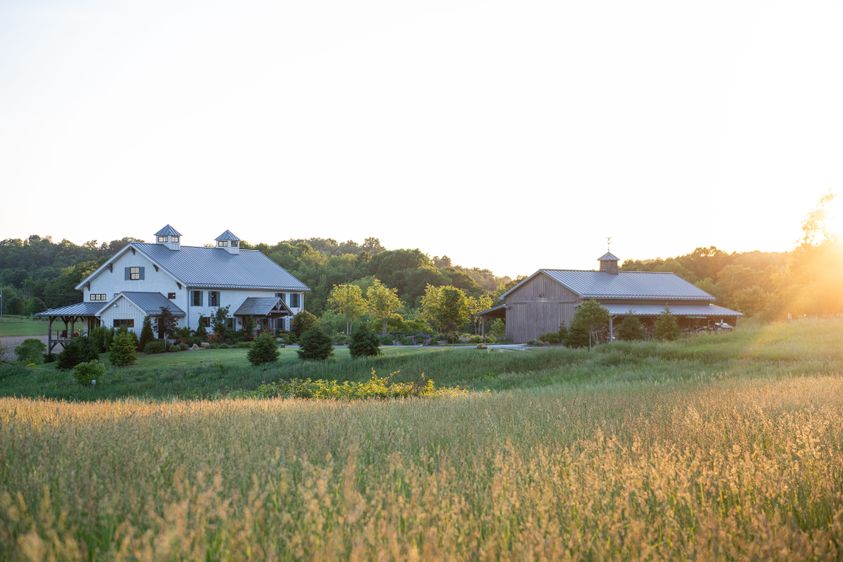 How to prepare your country home for sale
Having supported a number of buyers looking for their country home, Ashlie Raiter notes that looks go a long way to making sure your property stands out and catches the eye of the right buyer at the right time. Here are a few strategies to implement prior to meeting with your Land Specialist that will send your listing to the top of buyers' wish lists.
Clean up and declutter the house, shop, and barns, both inside and out.
If possible, consider building a pond near the house.
Add fresh gravel to your drive or create a piped or gated entry.
Create a few peaceful outdoor seating areas around the home, including a spacious covered porch.
Add or clean up a mudroom or back entry point.
Ensure windows are freshly cleaned to showcase your amazing views.
Paint walls in neutral colors that allow buyers to envision themselves in the space.
Curating both the inside and outside of your home to showcase the peacefulness, space, and privacy of your rural property and its surroundings will go a long way to ensuring you make the most of your rural land investment.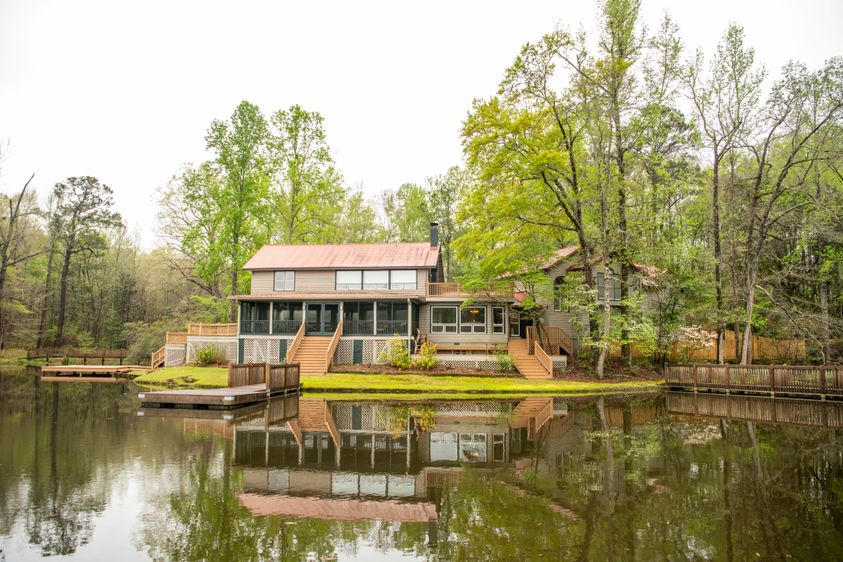 Marketing your rural property with the experts
Buyers and sellers may know Whitetail Properties as experts in rural land, but we know how to bring out all the compelling features of both the house and the land when you are selling your country home. Traditional residential listing agencies may only focus on the home itself, but there is so much more to offer potential buyers.
When you have beautiful acreage to show your buyers, utilizing a complete marketing package that includes aerial photography and videography, year-round views of your property, and imaginative photos that showcase water features such as lake access, ponds, and creeks are just a few of the ways to maximize your property's value at market.
Even with current fluctuating interest and market rates, now is the right time to sell your rural property, and Whitetail Properties Land Specialists know how to share the complete story of your property with potential buyers. If you are considering listing your rural property for sale, whether your country home is on one acre or one thousand, place your trust in your local Whitetail Properties Land Specialist. Connect with yours today.